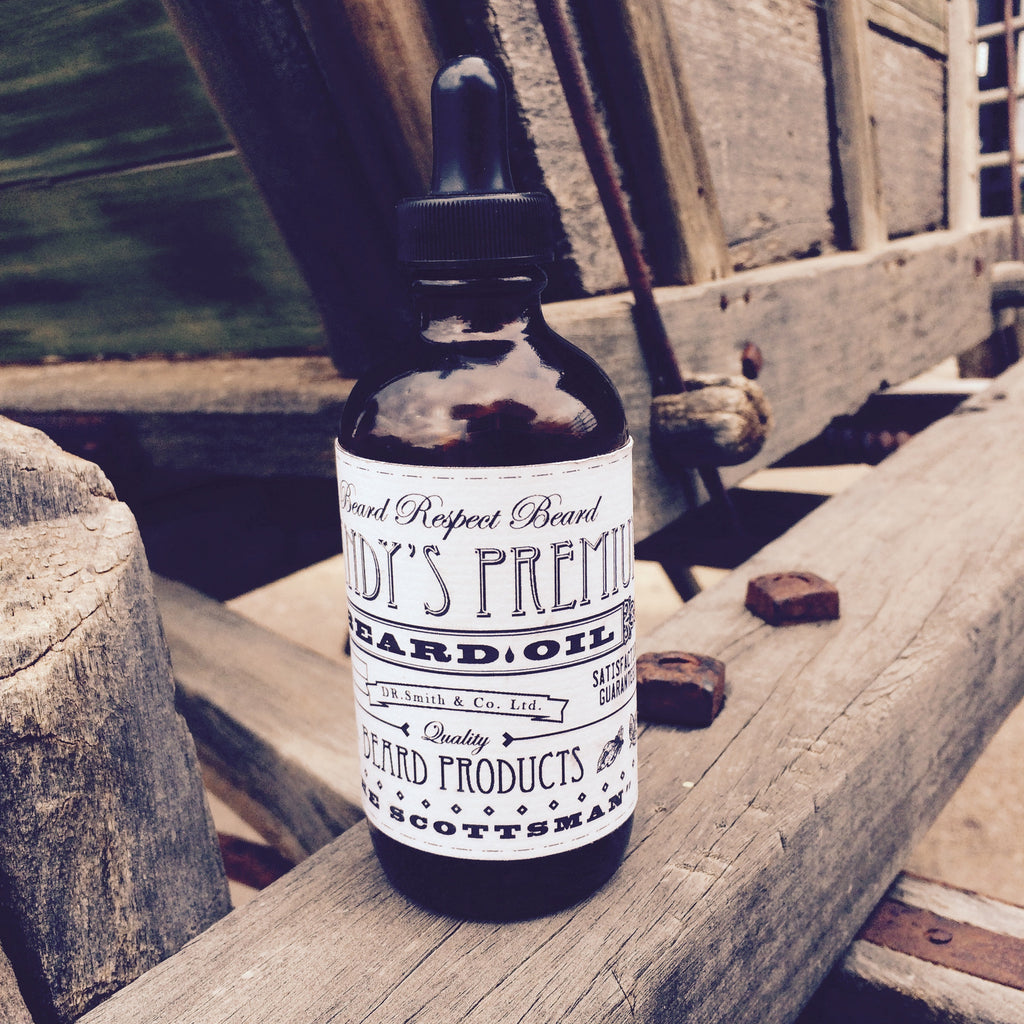 Brandy's Premium Beard Oil-Wiseman Scent
Brandy's Premium Beard Oil-Wiseman Scent-4oz of premium beard oil.
Wiseman
The invigorating scent of Orange and Cedar Wood compliment the Frankensence of Myrrh to give you a well balanced and moisturizing beard oil
BEARD OIL APPLICATION:
For the best results, clean and towel off excess water. Leave the beard moist. Place a small amount of oil in palm (about a penny size for 1-3 inch beard, I use a quarter size puddle for my 11 inch). Each beard will tell you how much moisture it will need. This can vary per person and also per season. Rub your hands together to evenly distribute the oil. Start by rubbing the tips of your fingers into the skin under the beard. Then rub hands gently throughout the beard. At last, I brush my hands on the outside of my beard. Finish by combing or brushing out for a clean shaped look. I recommend using a wood comb or a Bore's hair brush. Try to keep from over combing/brushing the beard. It may damage your beard.