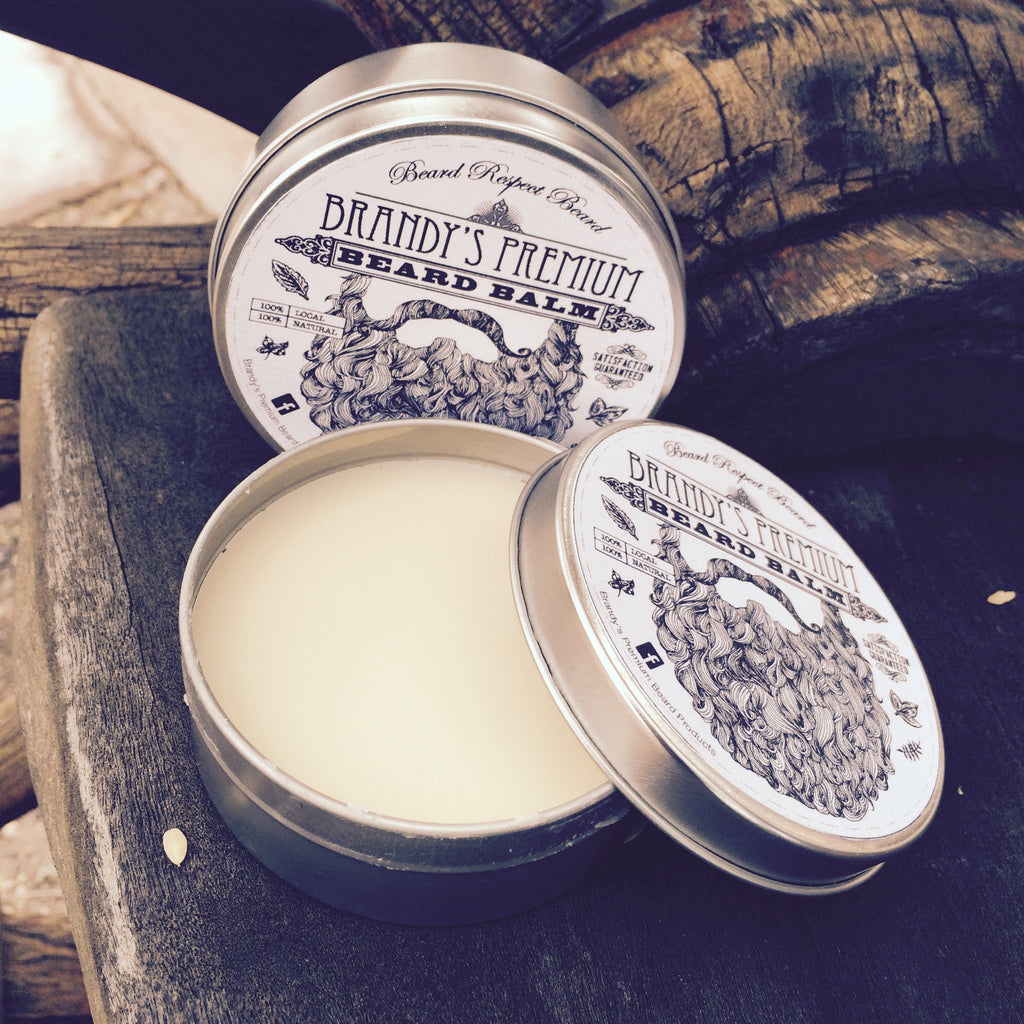 Brandys Beard Balm
Brandy's Premium Beard Balm-4oz of quality beard balm.
Brandy's Beard Balm
Brandy's Beard Balm Starts with a base of bees wax, Shea, Cocoa Butter, Jojoba and Sweet Almond oil with scents of Geranium Bourbon, Cedar Wood and Rosemary Oil. This balm helps maintain your beard on the windiest of days. Whether you are riding the range or riding your motorcycle, Brandys Beard Balm will keep your beard looking and feeling healthy.
BEARD BALM APPLICATION:
For best results, I use the back of my thumb to remove a measured amount of balm (about a penny size for 1-3 inch beard, I use a quarter size for my 11 inch). Place balm in hand and rub with both hands. The heat of friction and body heat will melt the balm. At this point apply the same as the Beard oil. The balm should moisturize, while giving a great smell and hold. The frizz fighter!